Welcome to Ashland!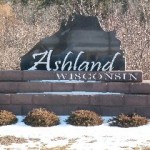 Ashland, Lake Superior's Hometown! Your destination for year-round recreation  Discover the winter charm of Wisconsin's northwoods with a visit to Ashland and the Chequamegon Bay area.  Ice and snow transform the vast wooded terrain into a pristine landscape of quiet beauty.
Ashland County's 200 miles of well-kept trails are a snowmobiler's paradise.  Many of the area hotels and motels offer easy access to the trail system, some even allowing visitors to snowmobile right from their door onto major trails.  For a free Ashland County snowmobile map, call 1-800-284-9484, or click here to view the trail map.  In addition to snowmobiling, Ashland offers cross-country skiing, hiking, snowshoeing, ice fishing, and sledding.
The region's spectacular ice caves, part of the Apostle Islands National Lakeshore, are like no other spot on earth.  Last year, more than 125,000 people traveled here to experience the haunting beauty of these dramatic ice formations.  The most up-to-date information on ice conditions is always available on the Apostle Islands ice line: (715) 779-3397, ext. 3.
Winter brings anglers out in droves for ice fishing on Chequamegon Bay where they can take their pick of excellent fishing for walleye, trout, northern pike, or any of the three major panfish – perch, bluegill and crappie.




Cross-country skiing and snowshoeing are also popular cold-weather pastimes in the Ashland area and offer a great way to take in the area's natural beauty at a slower pace.  For the most up-to-date ski trail conditions, click here.  Exciting winter events and activities such as the King of the Bay snowmobile drag races and Book Across the Bay ski/snowshoe race, both held on the frozen surface of Lake Superior, attract thousands of visitors to Ashland each year.
Listed on the National Register of Historic Places, Ashland's eight-block Main Street business district is the backdrop for a fascinating stroll through the city's colorful history as depicted in more than a dozen large, vibrant murals created by local artists Kelly Meredith and Sue Martinsen.  Since 2005, Ashland has been known as the "Historic Mural Capital of Wisconsin," making the city a year-round public art destination.
No matter the season or occasion, Ashland welcomes guests to the shores of Lake Superior with fabulous food, tempting treats and sumptuous fare sure to please any palate or pocketbook.  If you're looking for the perfect appetizer, stop by River Rock Inn & Bait Shop for some Cajun-smoked salmon.  For dessert or anytime, treat yourself to scrumptious handmade lavender truffles from Gabriele's German Cookies & Chocolates.  Or pick up a package of Sixth Street Market's award-winning bratwurst, available in a mind-boggling 38 flavors!
Ashland encourages visitors to enjoy and explore all that Lake Superior's Hometown has to offer.  Click here to download the 2014 Ashland County Activity & Visitor Guide or here to have a Visitor Guide mailed to you.
(Photos on this website are provided by Monroe Photography.)

Event Calendar
Plan your visit
Businesses
1716 West Lake Shore Drive Ashland, WI
Welcome to Ashland!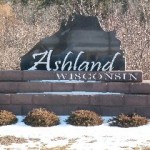 Ashland, Lake Superior's Hometown!
Your destination for year-round recreation
Visit Ashland in autumn and see the Garland City at its most stunning! The striking red, orange and gold of the turning leaves and the crisp, invigorating weather make this a perfect time to experience the northwoods.
Located near Mellen, just south of Ashland, is Copper Falls State Park with its trees awash in bold autumn shades. Morgan Falls and Old Baldy (or St. Peter's Dome) are gorgeous with vibrant hues during the autumn season. One can hike to the top of Old Baldy and see both Ashland and Bayfield counties in an overview of fantastic colors.
A drive right through the residential areas in Ashland can also be stunning as many oaks, maples and other trees become blazing torches of fiery aspect during the fall season. Check out Chapple Avenue on the west side of Ashland for scenic autumn neighborhood views.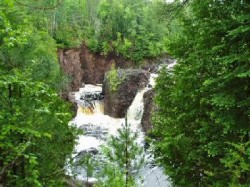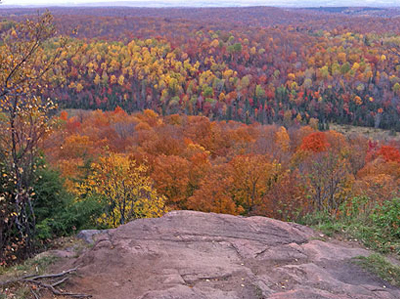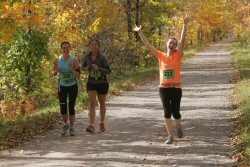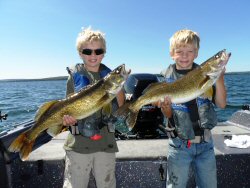 From Butternut in the south to Madeline Island in the north, Ashland County's over two dozen eye-catching murals dazzle visitors all year long. Now through Nov. 30, 2014, the Ashland County Tourism Committee will hold a unique three-month contest called
Follow the Mural Brick Road
.
Part trivia quiz – part treasure hunt, Follow the Mural Brick Road can be done on paper or using a smartphone. After filling in all of the correct answers, participants' names will be entered in a drawing with six winners each receiving cash prizes of $500! To learn more, visit www.muralbrickroad.com.
Event Calendar
Plan your visit
Businesses
1716 West Lake Shore Drive Ashland, WI