Ice Road to Madeline Island
Ice Road to Madeline Island
Ice conditions on February 4, 2022:
Light cars and trucks only drive at your own risk.
Due to weather conditions is important to check before traveling. Stay informed.  Call 715/747-5400 for the most up-to-date information.
For most of the year, the Madeline Island Ferry serves as the main daily transportation to and from the island.  But once it gets really cold and thick enough ice forms on the water between Bayfield and Madeline Island, visitors and locals can traverse the two-mile distance over the Ice Road.
Driving the famous Lake Superior Ice Road is a winter thrill not to be missed!  Be sure to bring your camera so you can show your friends and family that you made the journey across the frozen waters of the world's largest freshwater lake.  Yes, whether by car, foot, ski or skate, you'll want to include this exciting and unique experience in your winter getaway.
While the road is open, the ice is monitored several times a day.  Drivers should observe the same rules of the road as they would on any Wisconsin highway.  The Ice Road is marked with evergreen trees so that drivers of cars and light trucks can follow the correct route, which at times can have poor visibility due to blowing and drifting snow.
The Run on Water, held on the Ice Road, is a family fun run in which winter enthusiasts can ski, run, walk, snowshoe, skijor, skate or even bike the 4.3-mile course over to Madeline Island and back to Bayfield.  Awards are presented to the top runners in age/gender group categories, and the fastest finishers in non-running modes.  Part of the Bayfield Winter Festival, the event is held annually on the first weekend in March.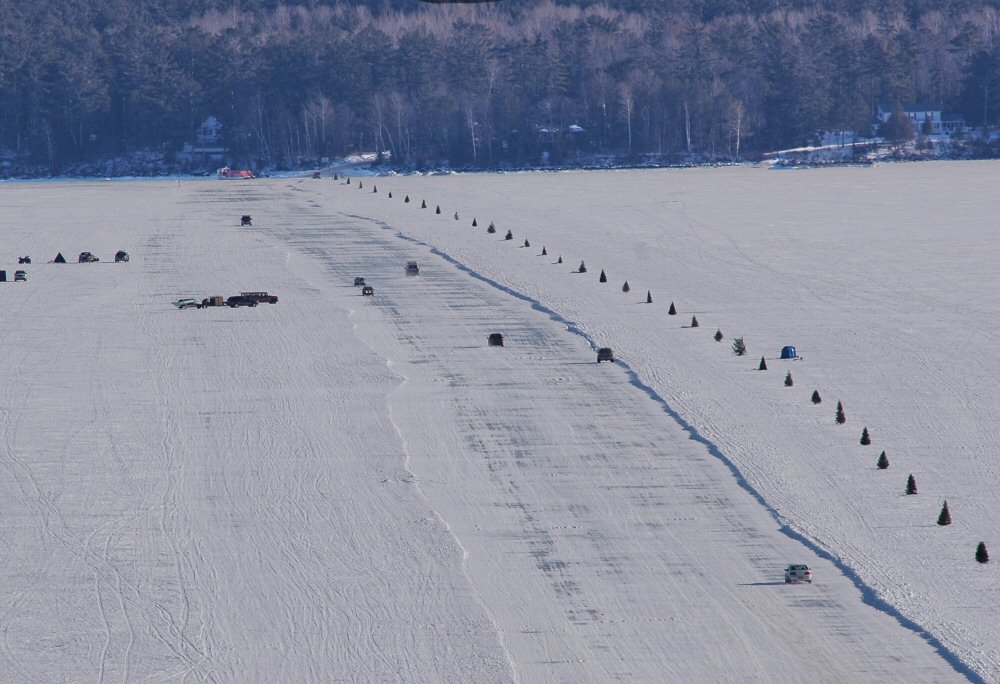 Click this link for a cool virtual video of the Ice Road to Madeline Island.