Check out the Chequamegon Bay FISHING Brochure. It has everything from fish species, places to fish, tying knots lake depth and much more. Also the Ashland County Inland Lakes Fishing Guide has lake names, descriptions and fish species.  Stop by our office or order your brochure today! info@visitashland.com
Fishing Report November 30, 2022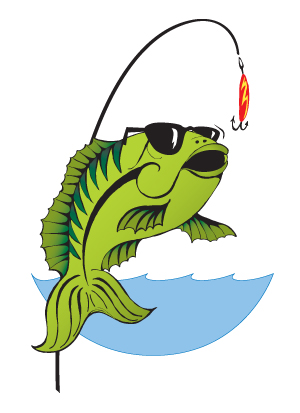 Angler's All reported:
Current fishing conditions are pretty slow as we patiently await for ice and ICE FISHING!!  Please check in with your local bait shops for first-hand reports on current fishing details!
River Rock Inn & Bait Shop, located at 1200 W. Lake Shore Drive (U.S. Highway 2), in Ashland where you can stop in and see their wide variety of live bait, fishing tackle, gear, accessories, fresh and smoked fish from Lake Superior. 715-682-3232
Anglers All, located at 2803 E. Lake Shore Drive (U.S. Highway 2) in Ashland, is a full-service tackle and fly shop offering a huge selection of baits and tackle for year-round fishing. For the most complete and up-to-date fishing report, just give them a call at 715-682-5754, and they will gladly keep you informed!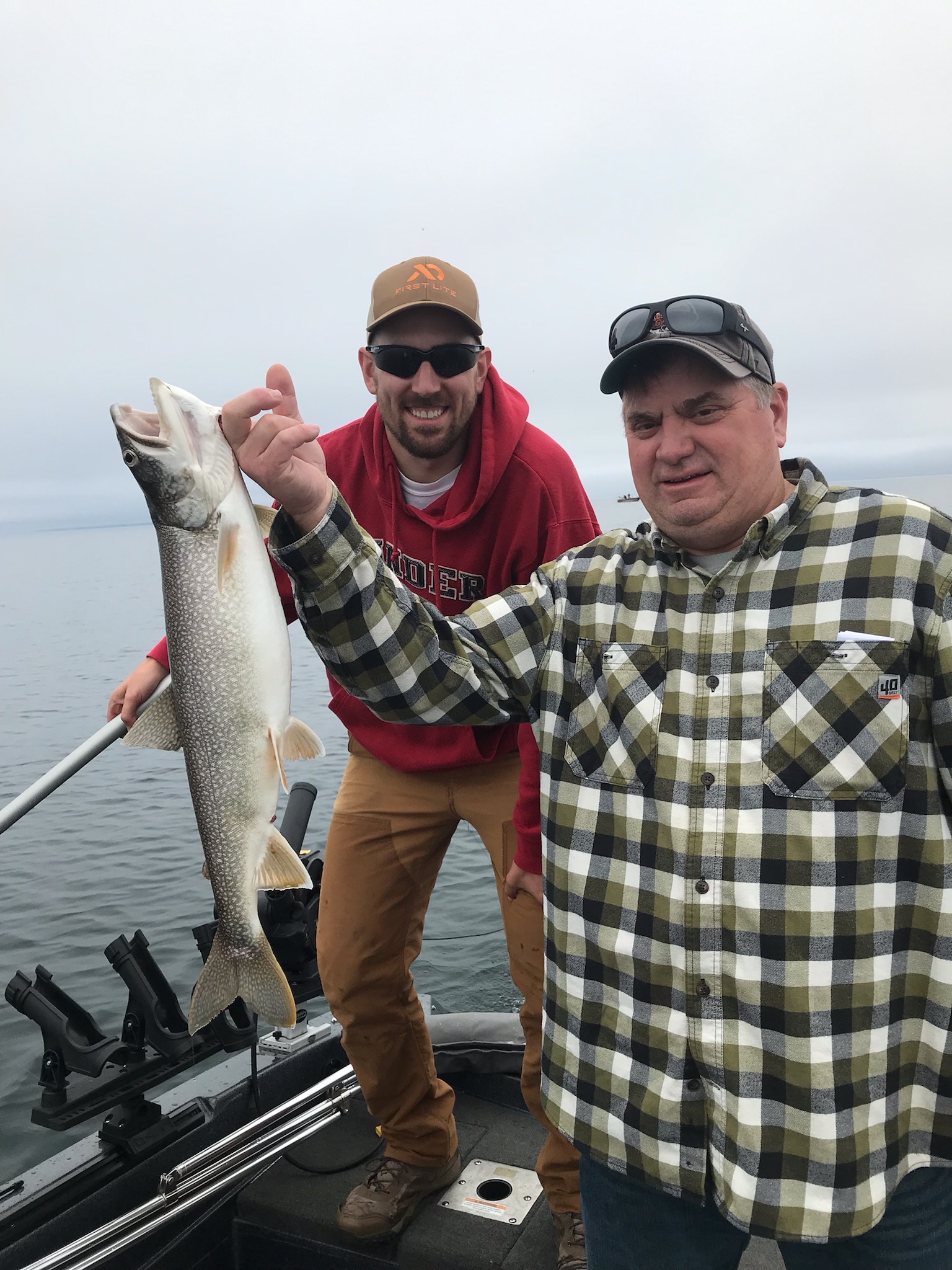 Check out the web cams of the bay
DO I NEED A LICENSE?
Wisconsin residents and nonresidents who are 16 years or older need a valid 2021-2022 fishing license to fish in any waters of the state. You can easily purchase a fishing license on the DNR Go Wild Web page.
WHAT CAN I FISH?
All regulations and season dates still apply. Check the 2021-2022 Guide to Wisconsin Hook & Line Fishing Regs for specific information about where you plan to fish.    http://dnr.wi.gov/topic/fishing/regulations/hookline.html
CAN I FISH IN WISCONSIN IF I AM A NON-RESIDENT?
All anglers must hold a valid 2021-2022 fishing license. Non-residents can easily purchase a license at DNR Go Wild web page. Make sure to check with your state's emergency orders and travel restrictions. Under Gov. Evers' Safer at Home order we encourage the public to fish within your local community
Fishing is always a thrilling adventure in the Ashland area!
Chequamegon Bay is famous for its world-class smallmouth bass fishing. The 12-mile-long bay's rock piles and breakwater structures make for perfect bass habitat.
WHAT CAN I DO TO KEEP MYSELF/FAMILY SAFE?
Avoid crowded locations and set out with backup fishing locations in mind.
Give other anglers space and maintain 6 feet between yourself and members outside of your household. Measure your fishing rod and use it as a gauge.
Don't travel in the same boat or vehicle as another angler unless they reside in your household.
Wash and sanitize your hands especially after touching public surfaces such as handrails on boat launches or piers.
Don't share equipment with other anglers.
If you are feeling sick, stay home.
More on fishing in the Chequamegon Bay region
Entertaining viewing:
Check out this great episode of "John Gillespie's Waters & Woods" from Feb. 6 focusing on ice fishing near Ashland.  Josh Teigen of Josh Teigen's Guide Service in Iron River took the amiable TV host out on Chequamegon Bay where Gillespie said he had one of his "most enjoyable ice fishing trips of the year."
Don't miss this episode of "Larry Smith Outdoors" as the Berlin, Wis., guide and outdoorsman teams up with Tommy Hicks of Ashland and Beyond the Catch Guide Service to tackle Chequamegon Bay. Trout are on the menu along with whitefish when Larry and Tommy head out on the ice in "one of the prettiest parts of the state."
Highly recommended reading:
Check out this wonderful article by Andrew Ragas of NorthwoodsBass.com about the excellent smallmouth bass fishery right here in Chequamegon Bay!  Ragas spent a day out on the water with Ashland native Nate Baron of Up North Guide Service.
A very well-written story by Tom Hazelton about a day spent fly-fishing out on Chequamegon Bay with Luke Kavajecz of Anglers All.  Hazelton calls it "Unsalted."
Another great article on bass fishing Chequamegon Bay saltwater-style, this one by Duluth News Tribune outdoors writer Sam Cook. Read all about "Barefootin' the bay."
Read about Roger LaPenter's 2014 induction into the Fresh Water Fishing Hall of Fame.
Learn more about the great fishing in Chequamegon Bay!