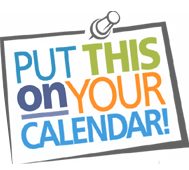 Area Activities:
What's happening for the next week?
MAY
05/20/2022
Stagecoach Bar & Grill, 315 East Main Street.  Glow Party Dance Club Night: Friday May 20. 8-Midnight. Drink specials, club music with premium sound by JD Bass Entertainment, and prizes. UV black lights and laser show. Body paints available, so come dressed in neons and glow!
05/21/2022
Benoit Cheese Haus, 23920 County Hwy F, will be closed today.  Sorry for any inconvenience.
05/21/2022
The City of Ashland will be observing and hosting an Earth Day Clean UP and Arbor Day Celebration at Beaser Park at 10am. More details to come.
05/21/2022
Northern Wisconsin's Largest House to House Garage Sale.   8am-1pm.  Sponsored by the Ashland Chamber and the Ashland Daily Press.
05/21/2022
Madeline Island Marathon and Half Marathon from 8:30am-4pm. For more information, call 888-475-3386 or visit www.madelineisland.com.
05/21/2022
Mt Ashwabay Spring Gear Swap 10am-2pm.  Land-Water-All types of gear!  Clean your garage and basement, sell the gear you don't use much or shop for gear at great prices.  Bargain deals for buyers, with 15% of the purchase price supporting Mt Ashwabay.  Gear Drop off May 18-20, 10am-5pm.  Unsold gear needs to be picked up by May 27th.  Questions call 715-779-3227.
05/21/2022
School + Community Day at the Ashland High School Field House, Beaser Ave.  11am-1pm.  We are inviting students and families to join us for a day of fun with games, prizes, food, and information about summer programming for youth. Community and school organizations will be tabling to get the word out about all the amazing summer programming we have going on in the area.   Questions call 715-682-7087 ext 2118.
05/21/2022
ABC Raceway Season Opener –  WIMI the Storm Teacher Appreciation Night: Raceway located at 2187 Butterworth Road. Stock car racing.  Regular season races on Saturday night. Hot Laps- 6:15pm. Racing- 7pm. Grandstand opens at 5pm.  For more information, go to www.abcraceway.com.
05/24/2022
Bingo at Our Lady of the Lake Catholic Church. Doors open at 5:30pm, Bingo starts at 6:30pm.
05/25/2022
Madeline Island Chamber Customer Service Conference, 8am-12noon at the Bell Street Tavern on beautiful Madeline Island.  Fun, food and techniques for success.  Speaker Julie Fox, Regional Northwest Tourism Specialist at Wisconsin Department of Tourism will share techniques on how to achieve great customer service.  Designed for tourism front line workers who operate facilities or serve guests directly.  Call to sign up 715-747-2801.  Space is limited.  Registrations will receive a ferry pass (walk-on), day of the event.
05/25/2022
21st Annual GFWC Ashland Monday Club and Ashland Beautification Council's Plant Sale 10am-3pm at Menard Park ( Main Street & Chapple Ave).  Plant donations welcome.  Just drop off the day of the sale at the park.  Please label plants.  Proceeds go to enhance Menard Park and the Ashland Beautification Council.  Questions call Mary Fall at 715-209-4881.
05/26/2022
Senior Fitness Classes Debut May 26th at Ignite Fitness Studio, 320 Main Street West, with instructor Gabriele Block! If you are an older adult, or you know an older adult, who wants to work on strength and balance, then check out the new Senior Sneakers exercise class.  Starting at 8:30am, Ignite Fitness Studio in Ashland will begin offering the Senior Sneakers. Designed exclusively for older adults, this 30-minute class offers an innovative blend of physical activities, healthy lifestyle direction and social opportunities.  Senior Sneakers is a low-impact class that offers a variety of exercises designed to increase muscular strength, range of movement, and activities for daily living. A chair is available if needed for seated and standing support. Gabriele Block, the Senior Sneakers instructor, is a certified SilverSneakers instructor and long-time fitness participant. Cost of the class is just $2 per class until the SilverSneakers program is available. For more
information on the class please call Ignite Fitness at 715-292-0679 or stop into Gabriele's Chocolates at 413 Main Street West in Ashland. Interested individuals can also visit ignitefitnessstudio.com to enroll online if they prefer.
05/28/2022
Happenings in Glidden this weekend: The Ryan Thimm Run, Walk, Roll starts at 8am, at Marion Park, Glidden.  GADC first annual Community Garage Sale & Craft Sale.  Maps can be found on our website  –  gliddenwi.org/GADC or pick-up  locations at Bear Crossing or at Marion Park during the RTHR run-walk-roll.  Brat Feed to help raise funds for the Glidden Area Emergency Medical Service at the Town Hall at 10am
05/28/2022
Northland College Commencement at 11am in the Ponzio Stadium, 1411 Ellis Ave.  For information visit https://my.northland.edu/planning/graduation/commencement/   or call 715-682-1339
05/28/2022
ABC Raceway Farm Stock Special presented by White River Ag: Raceway located at 2187 Butterworth Road. Stock car racing.  Regular season races on Saturday night. Hot Laps- 6:15pm. Racing- 7pm. Grandstand opens at 5pm.  For more information, go to www.abcraceway.com.
05/28-29/2022
The Inaugural Beau Patrick Nemec Memorial Day (Two-Day Two-Person) Scramble Golf Tournament.  Saturday: play qualifications, Sunday: Flight and match play.  For more information call 715-292-4493 or 715-682-2515.
05/29/2022
La Pointe Center Wine and Beer Tasting FUNdraiser-Lapointe Center Wine and Beer Tasting FUNdraiser with silent auction, wine and beer tasing from 3:30 -5:30pm with Molly O playing following the silent auction. At Bell St Event Center, LaPointe. Tickets will go on sale May 1st. Advance tickets $30, $40 at door.   Want to attend Molly O, but not the winetasting event, the cost is $10.00 at the door. Taste fabulous wines, accompanied by artisan cheeses at the annual La Pointe Center "FUNdraiser", for the arts! The La Pointe Center has provided grants for creative community projects for over 20 years. There's also a silent auction with many exclusive gifts for the Madeline Island aficionado.  For more information, call 888-475-3386.
05/30/2022
Memorial Day ceremonies throughout Ashland county.  The bandshell program is 9:30am.  Cemetery services:  Mt Hope 11:45am, Two services will be held; St Agnes 12:10pm, Two services will be held; B'nai Israel 12:30pm; Town of Eileen Memorial 12:50pm;  Moquah 1:20pm, Three services will be held; Woodland Cemetery – Washburn 2:20pm.
05/30/2022
Butternut Memorial Day salute to veterans at 11am.  After that they will go to each cemetery in Butternut.  For more information, call 715-769-3951 or visit www.butternutwi.com.
05/30/2022
Memorial Day Remembrance Walk and Ceremony at MIHPA Veterans Memorial Garden-Please join the Madeline Island Historical Preservation Association immediately following the Memorial Day Ceremony at the Town Dock, LaPointe from 11:30-12:30pm. We will walk from the Town Dock up Colonel Woods Avenue to the MIHPA Heritage Center. There we will gather around the Veteran's Honor Garden for a flag raising ceremony, songs by the summer choir and the laying of new pavers in the Honor Garden. Following the ceremony light refreshments will be served.  For more information, call 888-475-3386.
05/04-27/2022 ( Wednesdays- Sundays)
Washburn Cultural Center Annual K–12 Student Art Show. Wednesdays–Sundays, May 4–27, 12–4pm. This is artwork by students from the School District of Washburn fills both galleries in the annual K–12 Student Art Show.  The Cultural Center will be open BOTH Saturday and Sunday afternoons, so that family, friends, and community members can appreciate the work of these budding artists. Stop by to view the show and browse our shops.  Family and friends can also celebrate these students' works at a public reception on Tuesday, May 10, from 5–7pm.  Virtual Exhibition link: https://www.washburnculturalcenter.com/blog/2022/5/4/k12-student-art-show-2022
05/09-6/06/2022
2022 Spring Archery.  Ashland County UW-Extension 4H Youth Development is offering archery for kids ages 10-18 years old.  Cost is $5.  Dates Monday's not including Memorial Day.  Time Beginner/intermediate 6-7pm and intermediate/advanced7-8pm.  Place Chequamegon Archery Club Outdoor Range, 3501 McDonald Rd, Ashland.  Register online at Spring Shooting Sports Registration Now Open! – Extension Ashland County (wisc.edu) or call Question please contact the Ashland County's 4H office at 715-682-7017.
« Back to event list