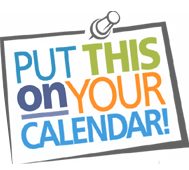 Even with COVID – 19 things are happening in the Chequamegon Bay!
Bay City Cycles  ….We have officially announced our 2020 Casual Group Ride, now in a socially distanced version for the foreseeable future.  The COVID-19 crisis means that we will be doing socially distanced weekly casual challenges. Once a week a ride will be posted; you have a week to complete it!  Please use Share your ride photos with us on Facebook! Check our Casual Group Ride at Bay City Cycles Facebook group for weekly updates.  Weekly ride maps posted on https://baycitycycles.com/events/.  Thank you for the support! I hope you guys can give our new socially distanced casual group ride a chance!
Mid-June through mid-October:  Ashland Area Farmer's Market, Saturdays, looking at opening 

June 13th, 8am-12pm, on Chapple Ave, in front of Black Cat and Ashland Baking Company, with modified rules and regulations in place to keep us all safe and healthy. 

 Check them out on Facebook or visit www.ashlandareafarmersmarket.com.
The Fat Bike Safaris will be starting up again on Sundays around 1pm.   Starting May 24.  How this ride works-  Anyone interested in the weekly rides should submit their email to me (murph007swat@gmail.com) asking to be on the Fat Bike Safari List.   I will post the ride information once a week usually Friday night or Saturday morning.  Rides are all over the area and are usually best for fat bikes due to sand, snow, mud, etc.   The ride is a no-drop but we do not worry about anyone's speed or ability as long as you can move forward!!  Typically the ride will break up in different groups with the lead riders going back and making sure everyone is OK and following the route.  After the ride we commonly meet at a restaurant/tavern for refreshments.  Right now you will obviously bring your own refreshments and we will have a location with plenty of room to sit and "recharge" after the ride.
Chequamegon Bay Golf Club: Open!  Carts are allowed. There are a few COVID-19 guidelines you need to know please check our Facebook Page  https://www.facebook.com/cbaygolf/  We will post more via Facebook, website and emails. If you have any questions, please contact the Pro Shop at 715-682-8004.
Copper Peak: Ironwood, MI  906-932-3500. Copper Peak's Scenic Adventure Ride Open for the Season!  Copper Peak is open 7 days a week from 10am until 4:30pm.. Come take a ride to the top or pick up some cool, new merchandise in the chalet gift shop. Tickets are $22 for adults, $8 for children/students (14 and under), and free for children under 5. Once at the top, visitors can enjoy the highest, most awe-inspiring, unobstructed vista in the Midwest overlooking over 2500 square miles, 3 states and even Canada on a clear day. The Copper Peak Adventure Ride is an opportunity not to be missed!
Northern Great Lakes Visitor Center-Due to COVID-19 the Center is closed but are still doing some activities.  Please check out their Facebook Page. 
Vaughn Public Library –  For hours and information go to https://www.vaughnlibrary.org/about-us/covid-19  715-682-7060.  Check out Storytime with Kathy on their Facebook page.
Looking for something to do and social distance?…
Follow the Mural Brick Road … in the county of the land of Ashland.
A fun scavenger hunt with the beautiful murals in Ashland County!
Ashland Parks and Rec.715-682-7059.  Activities will be starting in July for the kids.Baseball, Tball, Little Girls Softball, Gymnastics, Summer Camps, Clinics, Tennis, Pickleball and Rec & Read in the Park.  Here is a link to their brochure https://ashlandparks.org/docs/2020.summer.brochure.3.pdf
Recreation and Fitness Resources Bayfield 715-779-5408.  Phase 2 begins July 1!  Will begin opening the pool for lap swim and are offering classes at the Bayfield Pavilion on Tuesdays and Thursdays!  For more information go to https://www.recreationandfitnessresources.org/
Area Activities:
07/08 – 08/26/2020
Ashland Parks and Rec's Rec & Read in the Park.  Every Wednesday 9:30-11am at the Central Railyard Park concession building.  Come play games, have fun and listen to a story.  Open to children of all ages Cost id Free.  Parents must chaperone.  cancelled if bad weather.  For more information call 715-682-7059.
The in person Corny Day event that was supposed to happen on August 8 and has been cancelled, instead are holding a GoFundMe and also offering those who do not want to do an online donation they can mail a donation in.  The Corny Day GoFundMe fundraiser https://gofundme.com/corny-day-a-day-of-hope is for financial support for the Cornucopia Volunteer Fire Department and South Shore Area Ambulance. They will split the proceeds 75% for CVFD and 25% for the SSAA. The South Shore Area Ambulance is seeking donations in order to purchase a Stryker Power Load lift assist cot which will cost $31,000. If you prefer to mail in your donation please send it to and make checks payable to Cornucopia Day: Corny Day 2020 Attn: Jennifer General Delivery Cornucopia, WI 54827
08/05-08/29/2020
Washburn Cultural Center 715-373-5591.  Now open by appointment only, Wednesday through Saturday, between the hours of 1 – 5pm.  Visitors wishing to see the recent works of Wei Lan & Milt Lorder and Steve Cotherman, shop in our newly remodeled store, or tour the Washburn Historical Museum should call 715-373-5591 or e-mail us at washburnculturalcenter@gmail.com to make an appointment.  Masks are required.  Here is a link to our web page with a virtual tour of the new art exhibit.
08/06-09/2020
Virtual – Bayfield County Fair, After reviewing all the information available and with the input received to date, the committee decided that "Due to public health concerns, they will cancel a traditional, in-person County Fair with the intention to have a Virtual Fair in 2020." This action will now go to the full county board for review, discussion and action on May 26, 2020. – North Main St., Iron River. Live music, face painting, hypnosis show, petting zoo, kid's tractor pull, bull riding, and so much more! For more information, registration, or fees, call 715-373-6125 ext. 7, or visit  www.bayfieldcounty.org.
08/07-08/2020
Ashland Downtown Days – Sidewalk Sales and Car Show Downtown Summer Celebration. Car Show, Saturday August 8, 9am-1pm.  Click here for Car Sow registration form.

08/08/2020
ABC Raceway Races: Ashland Ford Chrysler MidMod Summer Series Pt 3 presented by Lake Shore Cafe. Raceway located at 2187 Butterworth Road.Regular season races on Saturday night. Hot Laps- 6:15pm. Racing- 7pm. Grandstand opens at 5pm.  For more information, go to www.abcraceway.com.

08/15/2020
ABC Raceway Races: Bad River Lodge & Casino presents the Northern Renegade Sprints.  Raceway located at 2187 Butterworth Road.Regular season races on Saturday night. Hot Laps- 6:15pm. Racing- 7pm. Grandstand opens at 5pm.  For more information, go to www.abcraceway.com.
« Back to event list