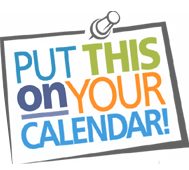 Even with COVID – 19 things are happening in the Chequamegon Bay!
Bay City Cycles  ….We have officially announced our 2020 Casual Group Ride, now in a socially distanced version for the foreseeable future.  The COVID-19 crisis means that we will be doing socially distanced weekly casual challenges. Once a week a ride will be posted; you have a week to complete it!  Please use Share your ride photos with us on Facebook! Check our Casual Group Ride at Bay City Cycles Facebook group for weekly updates.  Weekly ride maps posted on https://baycitycycles.com/events/.  Thank you for the support! I hope you guys can give our new socially distanced casual group ride a chance!
Chequamegon Bay Golf Club: Open!  Carts are allowed. There are a few COVID-19 guidelines you need to know please check our Facebook Page  https://www.facebook.com/cbaygolf/  We will post more via Facebook, website and emails. If you have any questions, please contact the Pro Shop at 715-682-8004.
The Fat Bike Safaris will be starting up again on Sundays around 1pm.   Starting May 24.  How this ride works-  Anyone interested in the weekly rides should submit their email to me (murph007swat@gmail.com) asking to be on the Fat Bike Safari List.   I will post the ride information once a week usually Friday night or Saturday morning.  Rides are all over the area and are usually best for fat bikes due to sand, snow, mud, etc.   The ride is a no-drop but we do not worry about anyone's speed or ability as long as you can move forward!!  Typically the ride will break up in different groups with the lead riders going back and making sure everyone is OK and following the route.  After the ride we commonly meet at a restaurant/tavern for refreshments.  Right now you will obviously bring your own refreshments and we will have a location with plenty of room to sit and "recharge" after the ride.
Northern Great Lakes Visitor Center-Due to COVID-19 the Center is closed but are still doing some activities.  Please check out their Facebook Page. 
Vaughn Public Library – Due to COVID-19, now doing Curbside Pickup: Mon – Fri 10am – 6pm. Order materials online, phone or email BEFORE you come to the Vaughn. More details on the VPL website www.vaughnlibrary.org. 715-682-7060.  Check out Storytime with Kathy on their Facebook page.
Looking for something to do and social distance?…
Follow the Mural Brick Road … in the county of the land of Ashland.
A fun scavenger hunt with the beautiful murals in Ashland County!
Area Activities:
May
05/25/2020
In-person Cancelled, Facebook Live is a go -Memorial Day ceremony at the Bandshell at 9:30am.   The members of the United Chequamegon Veterans take great pride in our annual Memorial Day program at the Bandshell. Every year we are grateful and appreciative  of the large attendance at our program as well as the numbers that attend our somber remembrances at area cemeteries. Unfortunately, this year we have made the decision to not hold the large public program at the Bandshell due to public health concerns related to the COVID-19 pandemic.  In lieu of our traditional program, we will be doing a Livestreamed program from Mt. Hope Cemetery at 9am. The Livestream can be viewed at the Facebook pages of either VFW Post 690 or Sons of American Legion Squadron 90.  We will follow the Mt Hope program with visits to the following area cemeteries where we will render appropriate honors:  St. Agnes  9:40am;  B'Nai Israel: 10am;  Town of Eileen Highland Memorial: 10:20am; Moquah area cemeteries: 11am.
05/25/2020
Butternut Memorial Day salute to veterans at 11am.  After that they will go to each cemetery in Butternut.  For more information, call 715-769-3951 or visit www.butternutwi.com.
05/27/2020
19th Annual GFWC Ashland Monday Club and Ashland Beautification Council's Plant Sale 10am-3pm at Menard Park ( Main Street & Chapple Ave).  Plant donations welcome.  Just drop off the day of the sale at the park.  Please label plants.  Questions call Mary Fall at 715-209-4881.
05/28/2020
White Winter Winery presents Where Anti-Social becomes Social.  One hour Live Stream Concerts beginning at 7pm.  Yasmine Bowers.  www.whitewinter.com 715-372-5656
05/30/2020
ABC Raceway Races:  Raceway located at 2187 Butterworth Road.  Sponsor Northern State Bank.  Regular season races on Saturday night. Hot Laps- 6:15pm. Racing- 7pm. Grandstand opens at 5pm.  For more information, go to www.abcraceway.com.
« Back to event list