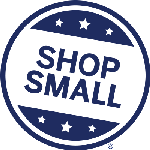 This Christmas Season the Ashland Chamber of Commerce is making it easy to choose shopping small.
The Ashland Chamber of Commerce is offering 3 Drawings of $250.00 in Chamber Dollars!
The Ashland Chamber and Downtown Merchants want to emphasize the importance of shopping small and shopping local all year round. The Christmas season is an especially busy shopping time and we invite you to think of the small retail businesses in Ashland first, before shopping online and hitting the send button!  There are a variety of unique, locally owned retail businesses that offer personalized services and products.
Want to win $250 by shopping downtown?   It's easy:
Starting November 16, Shop at locally owned small retail business, downtown and in Ashland and keep your receipts. 1st drawing deadline Tuesday, Nov.20- drawing Nov. 22; 2nd deadline Monday, Dec. 17- drawing Dec. 20; 3rd deadline Tuesday, Jan. 15 –drawing Jan. 17
Staple all of your receipts, or copies of receipts, to an entry form
Maximum receipts of $1,000 or 100 tickets per entry.
Forms and your receipts can be remitted by dropping them off at the Ashland Chamber office or Northern State Bank reception desk, or mailing them to P O Box 746, Ashland, WI or emailing them to ashchamb@centurytel.net.
THREE DRAWINGS!!   THREE CHANCES  TO WIN!!!
For every $10 you spend downtown between November 16 and January 15th, you will receive one entry.
The first deadline will be Tuesday, November 20, 2018 drawing will be Thursday, November 22nd.  (The Chamber will do the math)
The 2nd deadline will be Monday, December 17, drawing will be held on December 20, 2018   (The Chamber will do the math)
The 3rd deadline will be Tuesday, January 15, drawing will be held on January 17, 2018.  (The Chamber will do the math)
So SHOP SMALL and WIN BIG!!!
Frequently Asked Questions :
Q) Do I need to submit a separate entry form every time I spend $10? A) No. Save your receipts for each drawing time frame and then staple them all to one entry form. We'll do the math for you and give you one entry for every $10. (Double points for Small Business Saturday)
Q) I submitted my receipts, but now I spent another $10. Can I get another entry? A) Yes! You can submit your receipts as many times as you would like over the course of the entry period, but be sure to read the answer to the next question for more details!
Q) Will you add all of my receipts together? A) If you submit all your receipts on one entry form, then the answer is yes. $30 spent at numerous locations would give you a total of 3 entries. However, if you submit numerous entry forms over the entry period, the math will be done for whatever receipts are attached to each form. Remember, you receive double points for any receipts on Small Business
Saturday, November 24th. All receipts will stay in for all 3 drawings so you can keep adding on receipts.  For example, if you spent $30.00 on Small Business Saturday, you get 6 chances.  Your chances stay in the drawing for all three drawings.
Q) Can I send copies of my receipts? A) Yes
Q) Where is the entry form?  A) Click here for a pdf.
Q) How old must you be to participant?  A) Must be 18 or older to participate.
Shop Local; Shop on Main….Before You Shop Online!!!
For more information contact our office at 715-682-2500.
« Back to event list