MuralFest, Car Show & Cornhole Tournament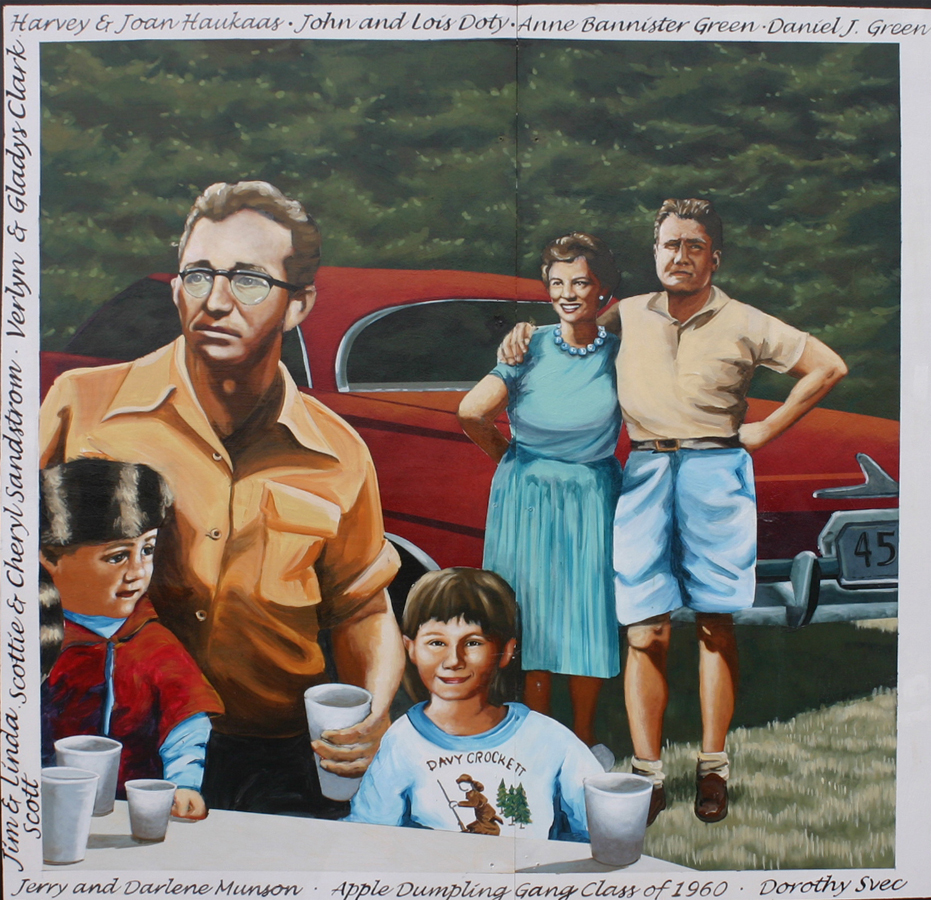 This event has ended
Date

September 9, 2023

Time

9:00 am - 3:00 am
MuralFest, Car Show & Cornhole Tournament
September 9, 2023
9 am to 3 pm Courthouse Block on
Historic Main Street, Ashland
 Car Show,
Food, Fun, Music
A celebration of the Ashland Murals.  The community's pride in its rich history is evident in the over 21 vibrant murals highlighting a particular aspect of Ashland's colorful past, depicting subjects ranging from the city's lumberjacks and military veterans to its railroads, storefronts and former massive ore dock. Since 2005, Ashland has been known as the "Historic Mural Capital of Wisconsin," making the city a year-round public art destination.
Car  Show: lots of chances to WIN!
Awards in 13 classes  – 1st & 2nd awarded in each class
Best Of Show & People Choice Award — $50.00 each
5 random $100 drawing
Car Show
Crafters
Sidewalk Sales
Lion's Club Brat and Hot Dog Stand
Cornhole Tournament:
Ashland County Courthouse, Main Street.
Single Elimination, Best 2 out of 3 games
2 player teams,
$20 a team 
Max 16 teams
First Place $100, 2nd Place $50
Check in and drawing teams for brackets at 10am.  Game play starts at 10:30am.
Boards & Bags: The Ashland Chamber supplies the Boards and Bags
Game Play: 2 Player teams. Single Elimination. Best 2 out of 3 games. Draw for team placement. Be Respectful it's our first Cornhole Tournament!  A coinflip shall determine which team has honors. The loser will pick the side they want to throw from first. A cornhole play may throw from anywhere behind the front of the cornhole box they are throwing from.  If a cornhole bag hits the ground then bounces up onto the board, that bag shall be taken off the playing surface. The cornhole game continues until one team reaches 21 or more points.  Team must win by 2.
FOULS: A foul occurs when any of the following happens: A cornhole players foot goes past the foot foul line, termed a foot foul, and/or a player goes out of turn. The player who caused the foul loses the throw when the foul occurred and the bag shall be removed if it landed on the playing surface.
SCORING:
The score shall be taken after all cornhole bags have been thrown for a round. Points shall be given as follows:
3 points for a cornhole bag that goes through the hole. 1 point for a cornhole bag that is on the playing surface
1 point for a cornhole bag that is hanging into the hole 1 point for a cornhole bag that is hanging off the edge but not touching the ground
0 points for a cornhole bag that is hanging off the front edge and is resting on a cornhole bag that is on the ground (unless the cornhole bag on the ground can be removed without making the hanging bag fall to the ground, the 1 point is given).
Total points for the team are calculated using only those points that were not canceled out.
Click here for Cornhole Registration Form
Forms