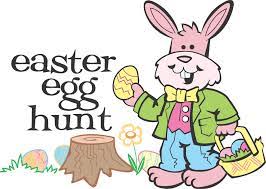 This event has ended
Date

April 8, 2023

Time

11:00 am - 12:00 pm
Annual Easter Egg Hunt
Saturday, April 8, 2023
11am
Courthouse Lawn
Categories are: age 2, ages 3-4 and ages 5-6.
The hunt will start with the 5- to 6-year-olds, follow through with kids ages 3-4 and end with the 2-year-olds.
This event goes fast so we suggest you show up by 10:30am so you won't miss any of the action.
The Easter Bunny will be on hand at the Easter Egg Hunt at 10:30 am for Pictures with the Bunny. Bring your camera.
Candy sponsored by Ashland Area Chamber of Commerce, Wal-Mart & Northwoods Community Credit Union.