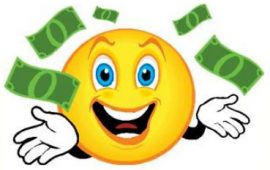 Tickets are on sale now for the Christmas Cash Raffle.  
Tickets are $10.00 and you can win every day in the month of December. If you win, your name gets put back in and you can win AGAIN! Prizes are as follows: Monday – Friday, $50.00; Saturdays, $75.00; and Sundays, $100.00. Special drawings will be held on December 4, for $125.00; Christmas Day, 2/$500.00; and New Year's Eve Day, 2/$175.00. Winners will be posted on this page, on the Chamber's Facebook page, on the Superior Choice Credit Union marquee and announced on the radio at WBSZ, WJJH and WNXR. Good luck!  stop in or call our office at 715-682-2500 to order your tickets today!
Proceeds from the Christmas Cash Raffle go toward Shop Local Promotions.
Here is a list of participating Chamber Member Businesses.
« Back to event list