Be Mine Valentine Happenings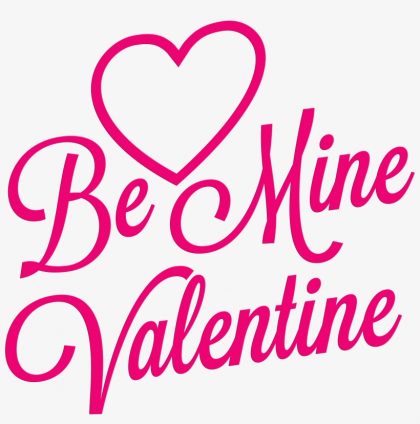 This event has ended
Start

February 12, 2023
3:00 am

End

February 14, 2023
9:00 pm
Looking to TREAT that SOMEONE SPECIAL!
Shop any of our great RETAIL SHOPS!  
Looking for that something special, check out the 30+ retail shops.  A 2nd Look, A New Season, Ashland Baking Company, Bay City Cycles, Beads to Blooms, Chequamegon Home Furnishings, Craft Connection, Fabric Life, Gabriele's German Cookies and Chocolates (YUM),  Hitt's Fine Furniture, Home Expressions, Market on Main, maurices, Moores on Main, MMC Thrift Store, New England Store, Omer Nelson, Play Unplugged, Quilt Elements, Red Bicycle, Solstice clothing & Goods, Solstice Outdoors, Spinsters Books, St's Hardware, Star Liquor, Superior Floral & Gift, Superior Framing, Touch of the North,  Tastes of Wisconsin, The Shelter Shop, The Union Boutique, United Dreams and Wendy's Widgetts!
FLOWERS
Superior Floral & Gifts:  It's Valentine's Week! Contact us today for the Superior quality, value, and service to make your sweetheart feel loved! We will be open all week (including Saturday and Sunday 10am-2pm) but we suggest to call ahead (715-292-9382), or stop in (420 Lake Shore Drive W) to make sure we have what you need! We are also located along with A New Season Gift Shop, and of course Tastes of Wisconsin, so we are your one stop shop for your Valentine! And remember, We Deliver!
VALENTINE DINNING SPECIALS – note date and times
2nd Street Bistro, 201 East Main Street: Open on Valentines Day, Tuesday, February 14, 5-8pm with a Special Menu.  Call for reservations 715-682-6444.
Bad River Lodge & Casino , Odanah:  Valentines Day menu, Tuesday, February 14, 5-8pm. Garlic Honey Glazed Salmon with risotto, roast asparagus, appetizer, soup & salad $26.99 or Beef medallions with a red wine demi glaze with risotto, roasted aspargus, appetizer, soup & salad $24.99. Visit www.badriver.com for more info.
Chequamegon Grille, 101 Lake Shore Drive West:  Special Menu on Valentines Day, Tuesday,  February 14 from 4-9pm.  Call for reservations 715-682-9095.
Deepwater Grille, 808 Main Street West.   Treat you someone special to one of our Valentine Dinner and/or Valentine Dessert Special.   Specials start Tuesday, February 14 after 4pm.  Call for reservations 715-682-4200
Good Thyme Restaurant, 77180 State Highway 13, Washburn.   We will be open Tuesday, February 14 for Valentine's Day!!  We will have special's (Beff Wellingto or Coquilles Saint Jacqus) and full menu from 5-9pm.  To see our menu, please visit our website: https://goodthyme.catering/.  Call 715-373-5255 for reservations.
Legendary Waters Resort & Casino, Red Cliff:  Saturday, February 11,  5-9pm.  Valentine's Sweetheart dinner  Menu.  Reservations preferred 715-779-9412 or 715-779-9468.
New China Restaurant 300 Lake Shore Dr: February 14, two specials for $16.00 each (both served with house soup and white rice):  Har Gai Kew (Jumbo shrimp, breaded chicken, and stir fried vegetables) or Steak Kew (Steak with stir fried vegetables)
The Fat Radish,  22270 County Highway C, Cornucopia:  Sunday, February 12 – Bring your Babe to Brunch 10am – 3pm;  South shore Botanicals will again be set up selling flowers in our dinning room – we call it a Build a Bouquet Flower Bar.  Tuesday, February 14  – Valentines Dinner with a special menu – 5 – 9pm & Son of Mel will be performing in our dinning room.  Reservations are being taken for brunch and dinner. 715-742-3200.
The Local Bar & Grille, 3000 Golf Course Road,:  Join us for our Valentine's Specials available Saturday, February 11 through Tuesday, February 14!   Featuring  delicious specials along with our full menu, so there will be plenty of options to choose from! Reservations are recommended, so give us a call today to reserve your table!  715-292-6181.
Valentine's Day at The Sandbar.  Buy 2 bar drinks + get 25% OFF an appetizer.  Open 8am-6pm.