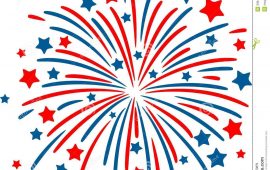 Ashland's 4th of July Celebration:
Stipes Carnival on Depot Dr & Bay Area Civic Center Parking Lot. 11am-5pm
Parade at 11am, downtown Ashland.  Click here for the Parade Form
Celebrations Incorporated is working on a Flyover.  Between 10:50 and 11:00am
Ashland High School Jazz Band at the Band Shell at 8pm

Fire run at 9:30pm on Historic Main Street.

Fireworks display over Chequamegon Bay at approx. 10pm, from the C. Reiss Coal Dock across from the Plaza Park/Post Office/Ashland City Hall.

The Carnival is BACK!
Depot Drive and the Bay Area Civic Center Parking Lot
July 2-4, 2021
Carnival hours
Friday, July 2: 3 – 10:30pm
Saturday, July 3: 11am – 10:30pm
Sunday, July 4: 11am – 5pm
Wristbands Hours:
Cost of Wristbands: $20 per time block.
Friday, July 2:  6 – 10pm
Saturday, July 3: 12-4pm
Saturday, July 3: 6 -10pm.
Wristbands.
Wristbands are for the rides. Each time block costs $20. There are 3 time blocks for wristbands. So if you are going to all 3 you would pay $60.
The carnival was scheduled to open on Thursday, July 1st BUT they could not open on the 1st because they don't have enough help. Because they don't have enough help it takes longer to set up, that is why they were here setting up yesterday.
There is no fee to get in, so anytime they are open you can go and walk around, purchase food, games and tickets for rides.
Enjoy everyone! Its been a while since we have had a carnival in town!
« Back to event list