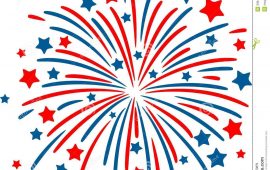 Ashland's 4th of July Celebration:
July 2, 2022 
Fire run at 9:30pm on Historic Main Street.

Fireworks display over Chequamegon Bay at approx. 10pm, from the Oredock
July 3, 2022
Upper 13 League Baseball Game – Washburn vs Merchants at 1:30pm Pufall Field
July 4, 2022
Stipes Carnival on Depot Dr & Bay Area Civic Center Parking Lot. 11am-5pm
Parade at 11am, downtown Ashland.
Fly Over estimated time 12pm
Lions will be on Main Street selling Brats!
Mural Trolley Tour, 1:30pm  Pick up at the Railroad Mural in front of Maitland, Singler and Van Vlack and the Depot.
Cemetery Walk at Mt. Hope Cemetery, 2-4pm, rain alternate will be Saron Lutheran Church.
Chequamegon Bay Jazz Collective at the  Ted Mesang Band Shell at 7:30pm

The Carnival is BACK!
Depot Drive and the Bay Area Civic Center Parking Lot
July 1-4, 2022
Carnival hours
Friday, July 1: 3 – 10:30pm
Saturday, July 2: 11am – 10:30pm
Sunday, July 3: 11am – 10:30pm
Monday, July 4 11am-5pm
Wristbands Hours:
Cost of Wristbands: $20 per time block.
Friday, July 1: 6pm – 10pm
Saturday, July 2: 12 – 4pm and 6-10pm
Sunday & Monday, July 3 & 4: 12 – 4pm.
Wristbands.
Wristbands are for the rides. Each time block costs $20. There are 3 time blocks for wristbands. So if you are going to all 3 you would pay $60.
There is no fee to get in, so anytime they are open you can go and walk around, purchase food, games and tickets for rides.
Enjoy everyone!
« Back to event list