Bay Area Battle of the Bands
Bay Area Battle of the Bands will be Friday, July 20 at 7pm at Bay View Park in Ashland, WI.
Competing this year are groups around the Chequamegon Bay Area: The County, Kicking Rocks, The Most Wanted & Night Flyer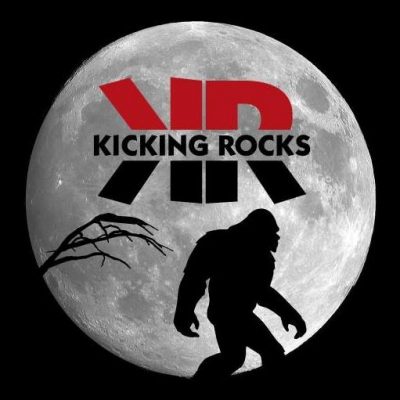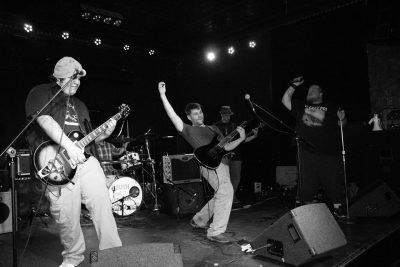 Kicking Rocks:
The story of Kicking Rocks actually starts back around 2012 with a band called 5 O'clock Shadow. David Karas (vocals and guitar) and Eli Fredericks (drums and vocals) who both had been fixtures in the Hayward/Cable area music scene for years had a 3 piece lounge rock band at the time and by chance met a old friend, Jeremy Visocky (audio engineer and vocals) who had spent many years as a professional audio engineer in the Madison area, in a Hayward area tavern. David and Eli welcomed Jeremy into 5 O'clock Shadow as a personal engineer for the band and eventually became a backing vocalist also for the band. About half a year went by and 5 o'clock Shadow added a young lead guitar player named Derek Nebel formerly of a blues rock band named Madison Square after learning one of the other members of the band were planning to exit the group due to personal issues. The last piece of the puzzle came in the form of a childhood and high school friend of Jeremy's, a bassist/guitar player named Graham Palmer formerly of a metal band named Resin out of the Twin Cities area. As the two reacquainted Jeremy mentioned to Graham the project was in need of a bass player due to lineup woes, the next week Graham was practicing with
the band. Shortly after Graham joined the band 5 O'clock Shadow officially changed it's name to Kicking Rocks! Kicking Rocks continued playing local cover shows while working on original music and integrating them into their sets. Kicking Rocks in a way is sort of a musical chameleon with a very broad range of influence and musical interests, everything from classic rock, 90's grunge, blues, jazz, pop, top 40, metal, punk, rockabilly, avant garde, world music, electronic and the obscure. Fast forward five years and Kicking Rocks is still going strong, striving to be a regional powerhouse,and playing cities and towns all over the northern half of Wisconsin.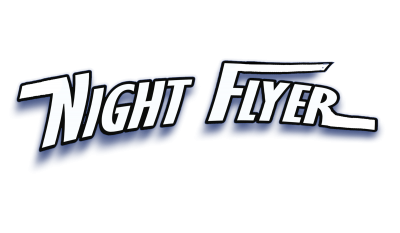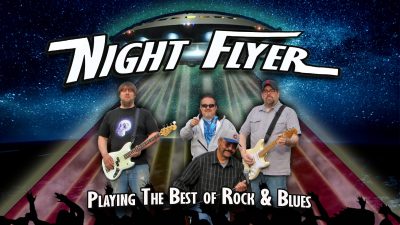 Night Flyer: 
Night Flyer is a four piece Rock and Blues/Rock band based out of Ashland, Wisconsin and formed in 2016.   They play a diverse selection of rock, blues, and alternative music ranging from the late 1960's to today. Some of their influences include Jimi Hendrix, Stevie Ray Vaughan, Led Zeppelin, Gary Clark Jr., Doyle Bramhall II, Robin Trower, Buddy Guy, Pink Floyd, Santana, Big Head Todd, Rush, Isley Brothers, Stone Temple Pilots, and many more. We love to mix it up.
Night Flyer is:
Steven Cole – Lead Vocals – Steven has been singing and performing music since the age of 7. He was first inspired by the Beatles and Jimi Hendrix. He spent decades performing in various bands, and in 1975 recorded a 45 with the band "Tour" and sang lead vocals on a song called "One of the Bad Guys".
Michael Pully – Guitar and Vocals – Michael has been playing guitar for 35 years and playing in bands since the age of 15. His influences are Jimi Hendrix, Jimmy Page, David Gilmour, Robin Trower, Doyle Bramhall II, and lots more of the greats! Michael has strong passion for playing guitar and a thirst for knowledge of anything guitar related.
Jeff McRoy – Drums and Backup Vocals – Jeff has been playing drums/percussion for 40+ years. He has played with bands from Bad River, Ashland, LCO/Hayward, and the Cass Lake Areas. His influences include John Bonham, Neil Peart, Buddy Rich, and Gene Krupa.
Josh Zwicky – Bass and Backup Vocals – Josh has been playing with bands since he was in his teens. Josh has played with various bands from the Merrill and Wausau area. A couple of his biggest influences are Cliff Burton and Geddy Lee.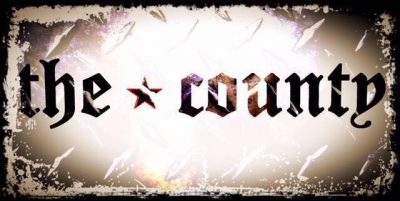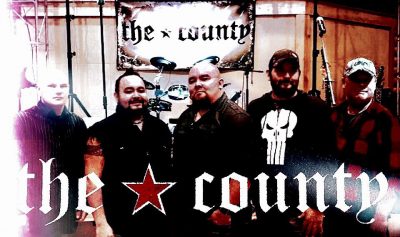 The County:
Based in Brule, Wisconsin-The County blends a large variety of popular music from Rock to Country.  Known for diverse musical arrangements and versatile vocal abilities. In May 2017 Byron Little called his brother Warren and said, hey let's start a band and let's call it The County, ya know since we're from the County. Well the first thing they did was bring in their little brother Jeff to rock the drums.  While working as a RN at St Mary's in Duluth, MN Warren met their future bass player Reuben while talking about music one day. He came out and auditioned and got right in. The last piece to the puzzle was Jeff McLellan. He was invited to try out in September 2017 after he'd seen the band play their first few shows. From that point on they continued to play in northern Wisconsin and the Duluth, Superior area.
The County is:
Byron Little- Lead Guitar, Vocals
Warren Little- Lead Vocals
Jeff Little- Drums, Vocals
Rueben Wehmanen- Bass
Jeff McClellan- Rhythm Guitar, Vocals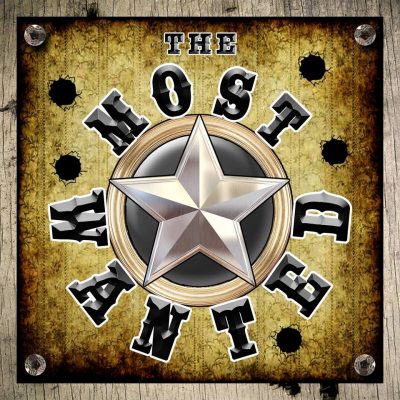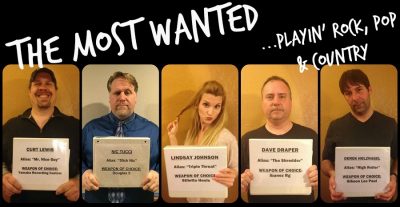 The Most Wanted:
Head bangers, dancers, and air guitarists of the upper midwest – UNITE! "The Most Wanted" is playing rock hits form the 1970s – 2000s, Top 40 pop, and even some modern country to keep you dancing & singing all night long… and they play it all with 4 part harmony and expertise! Founded in Duluth October 2016, the band consists of 5 members: Lindsay Johnson (vocals), Nic Tucci (bass, vocals), Dave Draper (lead guitar, vocals), Derek Holznagel (lead guitar, vocals), and Curt Lewis (percussion). Their favorites artists include Guns N Roses, Pink Floyd, AC/DC, Miranda Lambert, Little Big Town, Ozzy, Van Halen, and The Eagles just to name a few. They pride themselves on being
professional, energetic, and aim to please the crowd. You will not be disappointed with their musical quality and enthusiasm!
Bands will draw the line up at 6pm on Friday night and start setting up at 6:15. The Bay Area Battle of the Bands begins at 7pm and each band will play for 45 minutes. Crowd participation is a huge part of the judging.
Plan on arriving before 7pm to get your seat and enjoy all the bands!
Sponsors include: Heartland Communications Group Ashland, Northwest Beverage Miller Lite, Ashland Area Chamber of Commerce, Deep Water Grille, South Shore Brewery and Dr. McGillicuddy.