Fishing Report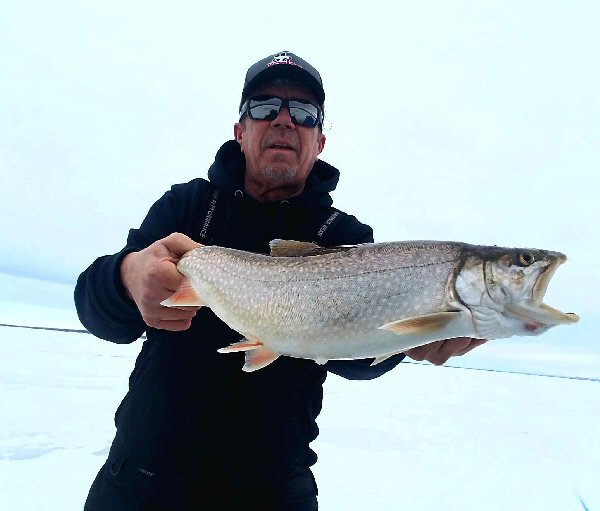 Smelt Report, May 25, 2018
Sorry folks but the smelting season has come to an end.  See you next year!
Here are some webcams from this area so you can see for yourself
River Rock Webcam http://68.117.110.210/view/viewer_index.shtml?id=87
Northern State Bank Webcam http://slhserver1.com/northernstatebank/livecam.html
Anglers All, Located at 2803 E. Lake Shore Drive (U.S. Highway 2) in Ashland, is a full-service tackle and fly shop offering a huge selection of baits and tackle for year round fishing. For the most complete and up-to-date fishing report, just give them a call at 715/682-5754, and they will gladly keep you informed! Carolyn from Anglers all reports: Everything is happening right now and fishing has been turned on in the Bay. Small Mouth are in pre-spawn primarily in the Sand Cut, Brush Point, Oak Point Area. Along with the Small Mouth you will find Walleyes, Northerns, and Perch. People are fishing for Northerns on the Ashland shoreline. Trout and Salmon trolling has been productive, mainly in the channel and from Washburn north using shallow running stick baits. This is the time we wait for!!!!!
River Rock Inn & Bait Shop, Located at 1200 W. Lake Shore Drive (U.S. Highway 2), in Ashland where you can stop in and see their wide variety of live bait, fishing tackle, gear, accessories, fresh and smoked fish from Lake Superior, local meat sticks, and microbrews, and much more.  River Rock now carries bait from a local manufacturing company, Bait Rigs Tackle Company in Ashland, owned by Tony and Sara Brown! Call them at 715/682-3232 for the most current fishing report. Scott Bretting from River Rock reports: Trolling on the surface has been great in the Chequamegon Bay. the water temps are starting to warm up. there have been some nice Northerns and Sturgeons being caught. The Bass are getting up in the shallower water. Near Shore fishing has bee great.
The Ashland Area Chamber of Commerce, 1-800-284-9484, reports: Fishing is always a thrilling adventure in the Ashland area! Chequamegon Bay is famous for its world-class smallmouth bass fishing. The 12-mile-long bay's rock piles and breakwater structures make for perfect bass habitat.
Wisconsin residents and non-residents 16 years of age and up will need a fishing license to fish any waters in the state. An annual license costs $20.  Go online at http://dnr.wi.gov/topic/fishing/regulations/hookline.html for more details.
Residents born before Jan. 1, 1927, don't need a fishing license. They do need to carry proof of their age when fishing, however.
State residents who are members of the U.S. Armed Forces on active duty are entitled to obtain a free license when they go on furlough or leave.
New this year
Motor trolling is now legal on all inland waters with one hook, bait, or lure and – depending on location – with up to three hooks, baits, or lures, according to the DNR website.
Most inland lakes and rivers within the Ceded Territory (which includes Ashland County) have a daily bag limit of 3 walleye.
ALSO – To see a real-time image of Chequamegon Bay, go to Northern State Bank's Bay Cam.
And be sure to check out River Rock Inn & Bait Shop's new, awesome Live Cam overlooking the area near the Xcel Energy "hot pond"!
More on fishing in the Chequamegon Bay region
Entertaining viewing:
Check out this great episode of "John Gillespie's Waters & Woods" from Feb. 6 focusing on ice fishing near Ashland.  Josh Teigen of Josh Teigen's Guide Service in Iron River took the amiable TV host out on Chequamegon Bay where Gillespie said he had one of his "most enjoyable ice fishing trips of the year."
Don't miss this episode of "Larry Smith Outdoors" as the Berlin, Wis., guide and outdoorsman teams up with Tommy Hicks of Ashland and Beyond the Catch Guide Service to tackle Chequamegon Bay. Trout are on the menu along with whitefish when Larry and Tommy head out on the ice in "one of the prettiest parts of the state."
Highly recommended reading:
Check out this wonderful article by Andrew Ragas of NorthwoodsBass.com about the excellent smallmouth bass fishery right here in Chequamegon Bay!  Ragas spent a day out on the water with Ashland native Nate Baron of Up North Guide Service.
A very well-written story by Tom Hazelton about a day spent fly-fishing out on Chequamegon Bay with Luke Kavajecz of Anglers All.  Hazelton calls it "Unsalted."
Another great article on bass fishing Chequamegon Bay saltwater-style, this one by Duluth News Tribune outdoors writer Sam Cook. Read all about "Barefootin' the bay."
Read about Roger LaPenter's 2014 induction into the Fresh Water Fishing Hall of Fame.