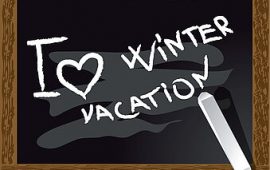 Winter Activities in Ashland
Discover the winter charm of Wisconsin's northwoods with a visit to Ashland and the Chequamegon Bay area when ice and snow transform the vast wooded terrain into a pristine landscape of quiet beauty, where only we can turn the frosty temperatures into fun!
Cross Country Ski:  There are multiple trails around the county for cross country skiers to wander about.  Memorial Medical Center Ashland Trail, Chequamegon Bay Golf Club Trail and Mt. Ashwabay Trails.  Click here to order our Winter Fun Trails Guide now.   Click here for a downloadable pdf version of our Winter Trails Guide.
Snowshoe:  Meander through Northern Great Lakes Visitor Center's trails, or any of the other local trails.  Click here to order our Winter Fun Trails Guide now.   Click here for a downloadable pdf version of our Winter Trails Guide.
Downhill Ski:   With 12 runs spanning over 65 acres of skiable alpine area, and over 40km of skate & classic cross-country trails, Mt. Ashwabay is just the place to be to cut through the fresh fallen snow with your runaway skis.
Fat bike:  You'll see cyclists riding fat-tire bikes throughout the area-and on the lake walk, too. The knobby, 3.8-5 inch tires allow for more stability and a comfortable and thrilling experience. With the number of riders growing every season in Chequamegon Bay, our local shop, Bay City Cycles now offers fat-tire bike rentals for anyone willing to go for a spin. Join NCCA for their weekly bike rides on Saturdays.
Snowmobile: Ashland County's more than 200 miles of well-kept trails are a snowmobiler's paradise. Many area hotels and motels offer easy access to the trail system, some even allowing visitors to snowmobile right from their door onto major trails.
Fish our frozen lake:  If you have a Wisconsin Fishing License – and enough layers to live up to the winter weather – you can angle for an array of fish, from white fish and browns to perch and walleye. Fishing is always a thrilling adventure in the Ashland area! Click here to order our new Chequamegon Bay Fishing Brochure.
Waterfalls: Some of the most spectacular waterfalls in Wisconsin are located along the south shore of Lake Superior in Ashland, Bayfield, Douglas and Iron Counties. Click here to download a brochure on waterfalls within 60 miles of Ashland.
Hike:  Hiking can happen at any of the waterfalls in the area and here are a few highlighted hikes that are must dos.  St. Peter's Dome and Meyers Beach is where the Ice Caves are.
Historic Mural Walk:  The eight-block Main Street business district, listed on the National Register of Historic Places, is the background for a fascinating walk through Ashland's history as seen through the eyes of Ashland's mural artists Kelly Meredith and Susan Prentice Martinsen.  These life like murals take up the whole side of buildings on our Main Street.
Stock Car Ice Racing: Ashland Ice Racing at Maslowski Beach in Ashland on Chequamegon Bay- "Ladies and Gentlemen start your engines!!"  Registration: 10-11am.  Pit Meeting: 11:15am.  Non-Studded Class: 11:30am. Regular Racing Starting at 12noon.  See you all there!   For more information check out their Facebook Page.
Scavenger Hunts:  Fun ways to tour Ashland!
Shopping: Check out our Historic Main Street! As you browse our many independent gift, clothing, sporting and specialty shops (Gabriele's German Cookies & chocolates), you'll find everything from local delicacies and gourmet delights, to outdoor gear, vintage clothing and fine art.
Dining:  Be sure to stop at one of our locally-owned eateries for home-cooked specialties or sip an award-winning South Shore Brewery craft-brewed beer with your meal.
Lodging:  We also host a diverse district of lodging, from Mom and Pop's to chain to full service accommodations.
Find yourself next to the water in Ashland, WI today.
Exciting ways Ashland, WI is being promoted for Winter Activities.
« Back to event list