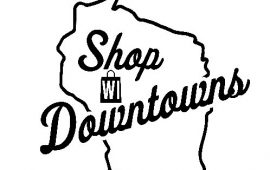 This Christmas season is going to be the most important Christmas season for many Bricks and Mortar Small Businesses! These small retailers, food & beverage, and service sectors such as beauty salons or massage therapists have been extremely vulnerable to COVID -19.   Please check out your Main Street and local businesses first this Christmas season, before you shop online.  Customer Service, easy returns, and best of all, investing right back in your community are the best reasons to shop locally!   Whether you live in Cable or Ashland it doesn't matter. Those locally owned small businesses are the ones that support your local community efforts. Small locally owned businesses are the ones that support your local benefits, charity events, Youth sporting events and all types of fund raisers for that matter.  They are your neighbors, fellow church-goers, and many volunteer for other civic duties in our communities.  Your local chambers often sell "Chamber Dollars" that are used just like cash in your community and make great gifts for the hard to please person that has EVERYTHING!  Have a fun day out with your social circles, and shop in bricks and mortar this year!  There are all sorts of fun Christmas shopping events throughout the communities from Christmas Cash Raffles to Ashland's annual, "Shop Small Win Big" promotion.  It's simple and fun!  For every $10.00 you spend in a small locally owned Ashland retailer, you receive a chance to win one of three $250.00 giveaways between November and December.  Christmas Open Houses are scheduled in various locations and have been changed to longer time periods in order to adhere to COVID guidelines and suggestions.  Small retailers require mask wearing and are doing a fabulous job of sanitizing their stores and allowing for social distancing.  Many of our small retailers are more than willing to work with residents on a personal level, to make your shopping experience safe!  That may mean personal shopping, Facebook shopping, curbside pick-up and some even deliver.  That is the beauty of shopping on Main before you shop online.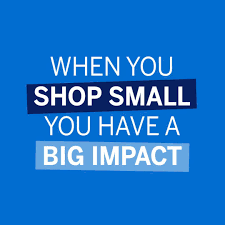 Here are 5 great ways to Support your Local Small Retail Businesses
For each dollar spent at independent businesses, it returns 3x more money to the local economy than one spent at a chain store.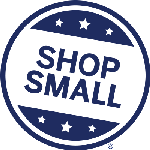 Shop Small Win Big
Shop in a Small LOCALLY OWNED Retail Business in Ashland
Starting November 2nd thru December 21st and register for 3 chances to win $250 in Chamber Dollars! For more information go to www.visitashland.com/events/shop-small/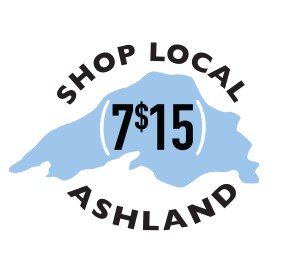 Shop Local 7$15
Pick 7. Spend $15. Do your part to support the local Ashland economy and community. Sign the Shop Local 7$15 pledge TODAY to show your loyalty and start shopping, dining, supporting, and enjoying Ashland retail businesses! Throughout November & December 2020, we will randomly select pledgers to win Ashland Chamber Gift Certificates! To enter, all you have to do is pledge your support to spend $15 at 7 local businesses, by completing the form found on our website, shop at the 7 businesses you'd miss if they went away and spend at least $15 at each, return your pledge form with receipts to the Ashland Chamber and your name will not only go in for the random drawings but will also be entered into Shop Small Win Big!  For more information go to https://www.visitashland.com/events/shop715/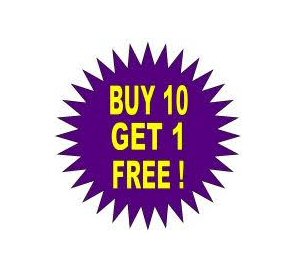 Buy 10 $25 Gift Cards get $20 Free Chamber Dollars!
Purchase 10 – $25 Local Retail Business Gift Cards from the Ashland Chamber online store, November 30- December 7, and you will receive 1 – $20 Chamber Dollars FREE for you to spend at one of our Chamber Member Businesses.  Order Gift Cards online  https://shop.visitashland.net/15-chamber-store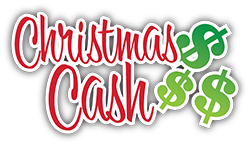 CHRISTMAS CASH RAFFLE
Tickets are $10 each and you can win every day in the month of December!!!!!
Prizes are as follows:  Monday – Friday, $50; Saturdays, $75; and Sundays, $100. Special drawings will be held on December 5 for $125; Christmas Day, 2/$500; and New Year's Eve Day, 2/175.
If you win, your name gets put back in and you can win AGAIN!  Winners will be posted on our website, on the Chamber's Facebook page, on the Superior Choice Credit Union marquee and announced on the radio at WBSZ, WJJH and WNXR.   Proceeds from the Christmas Cash Raffle go toward Shop Local Promotions.
Good luck!  Call 715-682-2500 or stop to order your tickets today!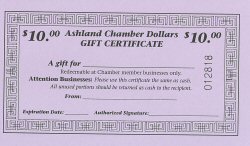 CHAMBER DOLLARS
Chamber Dollars are the Chamber's gift certificate program. Chamber Dollars encourage people to shop locally and can be used just like cash at any of the participating Ashland Chamber Members.
From restaurants to entertainment, retail stores to specialty shops, grocery & furniture stores, gas station to auto repair, pet care, and let's not forget your lodging needs … Chamber Dollars offer you a truly unique gift.
Ashland Chamber Dollars come in $5, $10, $20 and $25 dollar denominations and allow the recipient to use the certificate for whatever product/service they choose.  Chamber Dollars can be purchased with cash, check, or by credit card at the Chamber office.  Call ahead with your request before stopping by in order to have them prepared and waiting for your pick-up. Chamber Dollars are not redeemable for cash.   Order Chamber Dollars Online!  https://shop.visitashland.net/15-chamber-store
« Back to event list