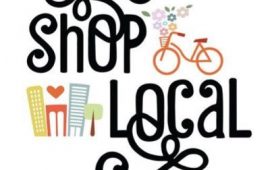 If you are feeling powerless and want to help, here are some actions you can take now:
Buy gift cards directly from downtown businesses (not Chamber Dollars) on the Chambers ONLINE STORE. This helps keep them going today even if you can't shop or eat there until tomorrow.  http://shop.visitashland.net/15-chamber-store
Donate to local nonprofits – especially those that have to cancel fund-raising events. Don't wait for end-of-year giving. Generally, nonprofits have unpredictable cash flow because we earn money from sponsors, donors, events, merchandise sales, or grants – there aren't always guarantees on how much money will come in or when.
Eat and shop local. Fight the urge to buy from national online retailers. Think about how your life would have normally flowed this week and try to support those same businesses in a slightly different way. Buy gift cards or use takeout options (see our continually updated list here). Many businesses are offering delivery or pickup for online or call-ahead orders for food and merchandise, even ones that don't normally offer this service!
Keep up with downtown businesses – Follow your favorites on Facebook, instagram, or twitter.
Practice generosity
Get ready to eat and buy local when this passes. Businesses need you to stay open. When the time comes for us to go out & celebrate, let's look forward to going big! Let this season of life apart grow love for your city and a generous heart for the businesses that make our community wonderful.
WAYS TO HELP FOR FREE
LIKE your favorite small business on social media
COMMENT on their posts
SHARE their posts with your friends and networks
Be sure to visit their pages to see posts that you may have missed on your newsfeed!  Commenting on and sharing posts significantly increases their reach and visibility so more people will see them
Also, check in with small business owners and employees to see how they're doing. Over 90% of our business are locally owned, so they are your friends and neighbors. A little love and a few words of encouragement can go a long way!
« Back to event list