2018 Winner Fiorio Wealth Advisors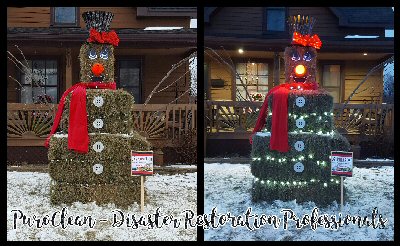 The Ashland Area Chamber of Commerce would like to challenge its members to participate in the "No-Snow Snowman Contest." 
What is it and how does it work?  Businesses who call the Chamber at 715-682-2500 to register will be accepting the challenge to build a snowman out of any desired material (can include snow) and place it in front of their business.  We would like the no-snow snowman  to be out on display until February 18, 2018.
The Chamber will take pictures and upload them to our Facebook page.  The winner will be determined by the amount of "likes" each snowman receives.
Grand Prize
One grand prize winner will receive $100 in Chamber Dollars.
All businesses can participate, but only Ashland Chamber Members are eligible to win the prizes.  The snowman must be located outside of the business in order to win. However, it can be brought inside during non-business hours.
« Back to event list