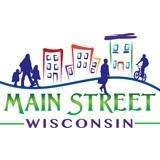 Ashland to Host Wisconsin Main Street Day Celebration on July 10 
You are invited to attend a ceremony at 12:15 in Otis Park or Burger Barn if it is raining.
Ashland Area Chamber of Commerce will take part in a statewide celebration of downtown business districts in the second annual Wisconsin Main Street Day event on Tuesday, July 10.
Ashland is one of eight communities selected to take part in local Main Street Day celebrations that will feature state and local officials, and community leaders. The day highlights the important role that downtowns play in the local economy and celebrates the many successes of Wisconsin's commercial business districts.
Lt. Governor Rebecca Kleefisch will be visiting Ashland and celebrating the following:
Burger Barn, a new business on Main Street that relocated from southern Ashland County
Superior Floral & Gift, a new business preparing to open and the winner of a retail business contest held by the Ashland Area Chamber of Commerce
Moore's Army Navy recently changed their name to Moore's on Main and introduced their 3rd generation of family members as part of the management team.
Expansion of the Northlakes Community Clinic
Continued progress on the new Cobblestone Hotel Property expected to open in the 4th quarter.
19th Mural as part of the Historic Mural Walk – Ashland is the Historic Mural Capital of Wisconsin designated by the Wisconsin State Legislature in 2005 and celebrating their 20th year of painting life-sized murals telling the history of Ashland
Chequamegon Humane Resale for Rescue, a  Thrift & Resale Shop, new business downtown. 
The public is invited to join the Wisconsin Main Street Day celebration.
Lt. Governor Rebecca Kleefisch, Wisconsin Economic Development Corporation (WEDC) Secretary and CEO Mark Hogan, Deputy Secretary and COO Tricia Braun and other officials will each visit the communities to celebrate the success of the Wisconsin Main Street and Connect Communities Programs, which provide technical support and guidance to downtown groups. Many of the events also will include announcements about local business openings and other new downtown initiatives.
"WEDC leadership looks forward to visiting Ashland on Wisconsin Main Street Day to celebrate all the great work that is being done here to enhance the downtown business district," Secretary Hogan said. "We look forward to not only highlighting the recent successes, but also learning more about upcoming initiatives planned for downtown that help make Ashland a great place to live, work and play."
The Wisconsin Main Street Program, which celebrates its 30th anniversary in 2018 and is overseen by WEDC, provides support and training for organizations dedicated to downtown revitalization efforts. Since the program's inception, Wisconsin Main Street communities have created more than 2,600 net new businesses and nearly 14,000 net new jobs. They also have generated more than $1.7 billion in public and private investment since then, and are renovating more than 250 buildings per year.
Ashland Area Chamber of Commerce has been a Connect Community, part of the Wisconsin Main Street program since 2015
« Back to event list