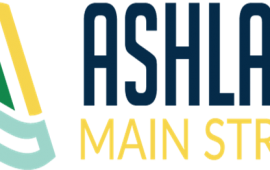 Ashland's Downtown Days Set for August 7th – Revamping A City Tradition
The Ashland Main Street Program is proud to present Ashland Downtown Days, sponsored by Northern State Bank. Join us Saturday, August 7th for a celebration of Ashland's Main Street! The fun will take place on Main Street from 6th Ave to Ellis Ave.
Among the attractions:
A beer garden in Pearson Plaza (12:00-5:00) sponsored by Stagecoach Bar & Grill
Live music in Otis Park (12:00-5:00) featuring performances from Charlie Parr and Mary Lou & the Leo's
Sidewalk sales, artisanal/craft vendors, and kids activities along Main Street (10:00-6:00)
And a variety of food vendors!
A special thank you to our sponsors: Northern State Bank, Fiorio Wealth Advisers, Memorial Medical Center, and Stagecoach Bar & Grill!
Contact: Jaclynn Findlay; jfindlay@coawi.org; Ashland Main Street Program Manager
« Back to event list