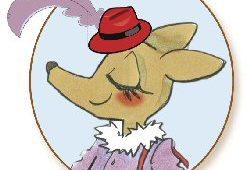 Winners of Doe on the Go! Thanks to all who played!
Scavenger Hunt Gift Basket – Kolene Arvidson
Deer Hunt Selfies – Carol Kempf and Marisa Nicole they each won $25 in Chamber Dollars.
Doe on the GO activities!
Deer Hunters Widows Weekend
November 17 & 18
2 fun ways to shop downtown on November 17 & 18.
"Calling" all shoppers to stop in to the participating stores for a chance to win fun prizes!
Doe on the Go – The Deer Hunt
How much fun to have a selfie with a deer!!
Find the hidden deer in participating stores.
Take a selfie and upload to the Ashland Chamber Facebook page. 
You could win one of two drawings – $25 in Chamber Dollars.
Enter at each store, both days, for a better chance to win
Doe on the Go Scavenger Hunt
Participate in the Doe on the go Scavenger Hunt and be eligible to win a prize package from the Main Street Merchants valued at $250.  Participating stores will have the Scavenger Hunt forms available on Friday, November 17 at 10am.  You have two days to participate in the hunt!
Participating store and scavenger hunt questions
Here is a list of the participating stores (east to west) for Doe on the Go:
"Scout" out and plan your 2 days of shopping!  Hopefully you will have some fun and save a "BUCK"!
2nd Street Bistro
Color Center
Home Expressions
Quilt Elements
Our Ladies of Perpetual Sales
Spinster Books
A 2nd Look
Solstice
Bob's Factory Outlet
United Dreams
Gabriele's German Cookies & Chocolates
Shoe Shack
Bay City Cycles
Moore's Army Navy
Hitt's Fine Furniture
New England Store
The Red Bicycle
Chequamegon Food Co-op
Have a "Deerlightful" time shopping.
« Back to event list