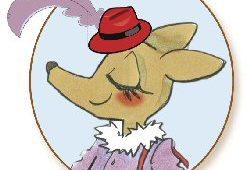 Doe on the GO DEERLIGHTFUL ACTIVITIES!
Deer Hunters Widows Weekend
Starting on 3rd Thursday! When stores are open until 8pm!
November 15 – 17
Follow us on Facebook & Instagram @AshlandChamberWI
Use our #doeonthegoashland
2 fun ways to shop downtown on November 15-17.
"Calling" all shoppers to stop in to the participating stores for a chance to win fun prizes!
Doe on the Go – Scavenger Hunt
1) Pick up or print out your Scavenger Hunt form
2) Answer each question correctly from participating businesses
3) You have 3 days to answer all questions (Thursday, Friday, and all day Saturday)
4) drop off @ Moores on Main,  Ashland Chamber,  Burger Barn by 1pm on Sunday, November 18.
5) you will be eligible to enter the drawing for the basket worth over $500.
6) Must be 18 or older to win the basket.
Doe on the Go The Deer Hunt
Participating small, locally owned retail businesses will have a deer hidden somewhere in their establishment and when you find  it,  take a picture of it and post the picture to the Ashland Chamber Facebook page or post to instagram #doeonthegoashland# to be eligible to win. Tag the business you are in.  Enter at each store, all 3 days, for a better chance to win.  What could you win?  $50 in Chamber Dollars
Have a "Deerlightful" time shopping.
« Back to event list