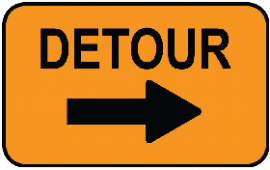 On June 16th & 18th Northern Wisconsin, Ashland Bayfield/Ashland County, underwent numerous storms.  The storms have caused damage to public roads in Bayfield and Ashland Counties. Roads underwent a seriously large amount of water penetration causing severe washouts in several areas, and culvert washouts in others making them impassable.
Below are the best and safest routes to take traveling to and from Duluth and Hayward area.  Please use these routes.  Many of the side roads are in bad shape and we cannot assure you the roads will be open if you choose to use another route.  If you see a detour sign or road closed DO NOT TRAVEL on that road.  If you see standing water in the road DO NOT DRIVE THROUGH unless you see another car go through or a police officer is there directing you through.
Once you get to Ashland our businesses are OPEN and eagerly awaiting your visit.  We urge you to continue to visit our beautiful area and enjoy your vacation!  You have worked hard deserve a fun time with family and friends.  Thank you!
Hwy 2
If you are traveling from the Minnesota side of the state, you may use the Interstate 35 and US Highway 2 East, to County G just east of Ino, which takes you back to Hwy 2 just near the roundabout to Ashland/Washburn/Bayfield. ALERT****ALERT ****ALERT Highway 2 and County Highway G near the visitors center, by the roundabout is now a three way stop intersection please share this and get the word out. From the Bayfield County sheriff's office
SEMI's are to take Hwy 13 out of Superior towards Bayfield.  That will take you to Ashland.
Traveling from Hurley/Ironwood Area to Ashland Hwy 2 is OPEN:
Traveling from Hayward to Ashland/Bayfield Hwy 63 is now Open
You may visit the Bayfield County Sherrif's Office Facebook Page with the latest updated road conditions or www.bayfieldcounty.org
Good Luck and Safe Travels everyone!
« Back to event list