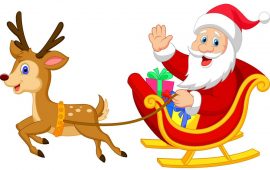 Thank you to all those that participated in the 59th annual Garland City of the North Christmas parade. The wind died down and it was a perfect night for a Christmas parade. Thank you to Jim McPhetridge, Vince Ament, Pat Colgrove, Maribeth Monroe, Tammy Hollister, Ed Monroe, Rose Bents, Marie Eaton, Debbie Clark, Mary Kay Muse, Kate Richmond and thank you to Carolyn Zifko for hosting our judges. Thank you Santa Bob Ford and Mrs. Claus Sue Robinson, Heartland Communications – A big Thank You to the Ashland Police Department for the extra safety!  Merry Christmas from the Ashland Chamber
Parade winners are:
Theme:
1st Place Bretting Manufacturing
2nd Place Northland Lawn & Sport
3rd Place D & M Auto
Youth:
1st Place: Ashland School of Dance
2nd Place: Fair Queen
Religious:
Immanuel Lutheran
Band:
Ashland High School Band
Christmas Parade
December 4th, 2021 at 4:30pm on Historic Main Street.
Click here for a registration form. https://www.visitashland.com/files/xmasparade2021.pdf
Registrations due November 29th.
Questions call 715-682-2500
« Back to event list