Christmas Open Houses & Bazaars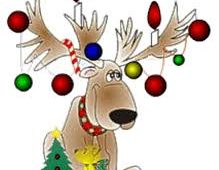 Upcoming Bazaars:
December 14:
7th Annual The Magic of Christmas Holiday Craft & Vendor Fair, at the Ashland High School, 1900 Beaser Ave, Ashland, from 9am-2pm. Featuring locally handmade gifts and a variety of other vendors. Bring your own camera for pictures with Santa from 12-1pm, lunch at Reindeer Cafe, bake sale at the North Pole Sweet Shop, cash & prize raffles, and door prizes every hour. For more information, call 715-682-7089.
Washburn Cultural Center, 1 E. Bayfield St., Washburn, presents "Annual Holiday Boutique". From 9am -4pm. 25 Arts and Crafts Vendors. 715-373-5591.
« Back to event list