Christmas Open Houses & Bazaars
2021-12-03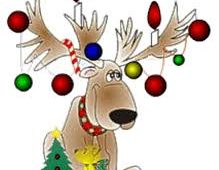 Bazaars
December 3-4: Heartwarming Holiday Market at Wild Rice Retreat, Bayfield.  Friday, December 3, 4 – 7pm and Saturday, December 4, 11am – 4pm.
December 4:  A Winter Wonderland of Shopping! Join over 25 of your favorite vendors/crafters in a Stop-N-Shop Event, at the Gathering Barn, 50467 St Hwy 13.  9am -2pm.  Concessions Serving Chili, Brats, hot drinks and full bar to complete your shopping FUN!
December 4:  Bayfield Holiday Boutique, Bayfield Lake Pavilion.  10am – 4pm.  for more information call 715-779-3335.
December 11:  Washburn Cultural Center, 1 E. Bayfield St., Washburn, presents "Annual Holiday Boutique". From 9am -4pm. 25 Arts and Crafts Vendors. 715-373-5591.
« Back to event list