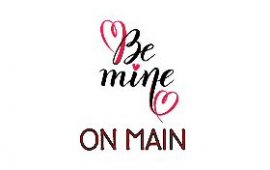 3rd Thursday – Where downtown retail businesses are open until 7pm!
BE MINE ON MAIN!!!
We are Keeping Valentine's Alive on Main Street on 3rd Thursday!!!!
Come SHOW your LOVE on Main Street, Thursday, February 20, from 4-7pm, where you can register for a chance to win a pampering package worth well over $400!
Register at participating Main Street Businesses between 4 and 7pm.
Package includes: one night stay at the Cobblestone Inn & Suites, dinner at Deep Water Grille, 1 hour Relaxing Massage with Aroma Therapeutic Hot Stone at Natures Honey Therapeutic Massage, a 1 hour Therapeutic Massage and Bodywork (combination of Swedish massage, Myofascial Release and/or unwinding and Cranial Sacral Dynamic Body Balancing, as needed) at Northwood Serenity and a $50 in Chamber Dollars
Register only from 4-7pm on 3rd Thursday, February 20 downtown retail businesses!
One entry for just walking in the door and for every $10 you spend… you get another chance.
Thank you to our fabulous sponsors, Deep Water Grille, Cobblestone Inn & Suites, Natures Honey Therapeutic Massage and the Northwood Serenity.
« Back to event list