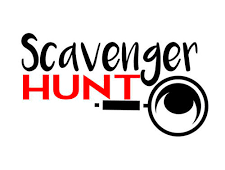 We started our scavenger hunt in October and now added some new pictures, so we are bringing it back.  You can win $20.00 in Chamber Dollars and it's fun to find all of these cool places!  Have fun!!
Click here for a printable pdf version.
Did you know there is a scavenger hunt in the tunnel that goes under Hwy 2?  Look for the plaque on the wall.
More Scavenger Hunts to do just for fun!  Follow the Mural Brick Road Hunts.
« Back to event list